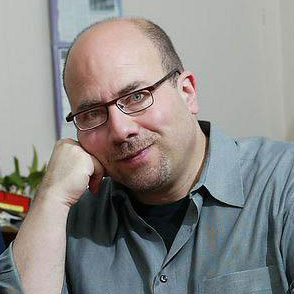 Craig Newmark
"Craigslist started off as a simple mailing list where people listed events, and it grew from there based on what people asked for. Gradually we added jobs, apartments, and community announcements, but we hesitated when people started requesting personals, because we knew that would add heavily to our customer service load: We figured there would be people harassing one another, and posting stuff that was considered not okay by the community. But in 1999 we became a real company, and Jim Buckmaster, who I'd hired as CEO, thought we should make a go of it. So, the next year we launched the four basic categories -- women seeking women, women seeking men, men seeking men, and men seeking women -- and then, shortly after that, missed connections and casual encounters. And it turned out that there wasn't nearly the amount of abuse we feared, I think because we have a real culture of trust on the site.
"The personals became a success pretty quickly. Overall we get a lot of traffic for jobs and housing, but the individual area that gets the most traffic is casual encounters. Initially casual encounters was meant for people who just wanted a fling. Now it's also used by people who want some kind of alternative experience, which may not be casual at all. For example, someone might post there if he or she wanted a master-slave relationship. I don't know that casual encounters is the right place for that, but there are bigger problems for me to worry about, like an escort service in LA that allegedly has a sideline in burglary. Casual encounters isn't the right place for escorts to post anyway. We've created a category called erotic services for that kind of thing. Most of them post there now, and as long as it isn't overt prostitution they're advertising, I'm happy with that.
"One place where casual encounters is particularly popular is London, where a lot of women are using it for no-strings-attached sex. The Guardian wrote a story about it, and then the Telegraph picked it up, and finally the Sun covered it in tabloid form. We had a huge surge in traffic, and even now it's the main thing people come to our site for in London. I don't have a clue why that was where no-strings-attached sex became such a major thing. I can only speculate, based on what I've heard, that Europe in general doesn't suffer from our puritanical heritage.
"Still, there's plenty of activity in this country. I was at a party in San Francisco recently, where I was introduced to a fellow who'd apparently had a number of successes on casual encounters. He thanked me, and told me that I was "the pimp daddy of the city". I was mildly amused, mildly horrified. It's a title I've decided not to include on my resume.
"Personally, I don't know how to write a good personal. I've never used our personals category, because it feels like it would be a conflict of interest. I don't think I should take advantage of my position like that. In my head I don't see anything the matter with it, but in my gut I feel a little wrong about it, and I've got so much else going on, between site development and customer service, that I don't have the time or energy to think about it."