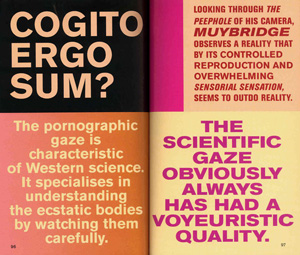 Dennis Waskul
"He was naked (they usually are). In televideo cybersex men (they are mostly men) and women routinely chat in the nude or semi-nude. It was the last of more than 150 interviews I conducted in a trilogy of research on Internet chat and cybersex.
"He calls himself Henry, but everyone knows it's not his real name. He's a regular at this televideo cybersex site, everyone knows him as "Henry," and that's good enough. Cybersex tends to be very pragmatic. His false name deceives no one; it is not a deception when everyone expects everyone to use a pseudo-name. By definition, to lie one must know one is passing falsehood for truth. If there is no pretence of truth, it's not necessarily a lie. Claiming he was middle-age, he looked much older to me-and that may have been a lie. But, then again, judging the age of a nude body is not as easy as it may seem, and "middle age" is a dreadfully vague claim. Besides, clothing may protect us from the elements but it's also designed to deceive and, in everyday life, we rarely see many naked people (so it's hard to find a good reference- what do "middle-age" nude bodies look like, anyway?).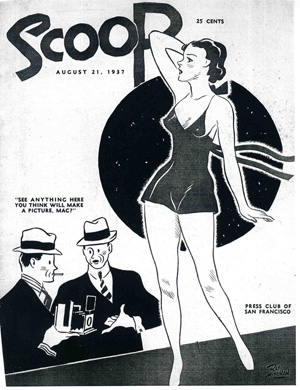 "Although I'm not interested in having cybersex, my interests are just as pragmatic. His "actual age"-like his "actual name"—is insignificant for my purposes. I want to know about other things.
"Throughout the study few people showed their face; with rare exception one interacts with headless nude bodies-often just a penis, vulva, or pair of breasts. Even if I were not interviewing for a scholarly study it's still an odd norm reversal: in nearly any other imaginable circumstance one becomes familiar with other people's faces first and erogenous zones last(if ever); in televideo cybersex it is more common to first see another person's breasts, vulva, or penis and to see the face last (if ever). Most often, however, I didn't think much about the nudity, exhibitionism, and flirtations-even unusual circumstances can become mundane with routine. And Henry was fairly mundane, at least at first.
"Like many people I interviewed, Henry's nudity did not affect his intellect. He was smart, articulate, and introspective. He was eager to answer my questions with all the richness that we ethnographers desire. He talked about how free he felt when seen in the nude, and about his experiences with Internet flirtations. He told about how removing his clothes and chatting with other people helped shed some of the burden of everyday concerns. He was not the first to suggest that the weight of everyday roles and statuses are, somehow, woven into the fabric of the clothing we wear; when we shed our clothes we become someone or something else. In short, he told about how seeing and being seen nude on the Internet represented a slip through the cracks of an otherwise ordinary if not monotonous day-to-day life (I had heard all this before).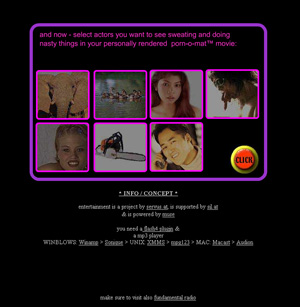 "The interview lasted more than an hour and, like nearly all others I interviewed for this research, Henry strictly revealed himself from the neck down. I asked him why he concealed his face, although I already knew the answer: to hide his identity. But Henry explained anyway. He claimed he has an occupation that involves considerable exposure to the public; the stigma of being discovered for his Internet shenanigans would be unbearable (a common response).
"As the interview was winding down Henry said he needed to clothe himself for work and began dressing. Once again, I didn't think much of it-at least not at first, not until Henry adorned his priestly garb. By the time he fastened the last of his unmistakable Catholic vestments, I fully recognized his concern over being identified in the nude, on the Internet, and at a site known for hot televideo cybersex. About then Henry asked if I was surprised. I wasn't sure how to respond. After years of studying Internet sex I've seen and heard a lot. But, the fact is, I was surprised-although I understood. I suppose I was chiefly surprised by the contrast: the naked man I interviewed just moments before about his nude Internet adventures in voyeurism and exhibitionism contrasted sharply with the dignified priest that now appeared on my computer screen. Yet, like so many interviews before, I understood: the contrast is the point; the naked man and the priest are, for all practical purposes, two different people who awkwardly share the same body- the Internet sustains a clear separation between the two."
Dennis D. Waskul is a sociologist who teaches at Minnesota State University, Mankato. He has been studying the Internet, online chat, and cybersex since the early 1990s. He has authored numerous studies and his published books include Self-Games and Body-Play: Personhood in Online Chat and Cybersex (Peter Lang 2003) and Net.SeXXX: Readings on Sex and Pornography on the Internet (Peter Lang 2004).